As businesses continue to improve their operations and provide better services, field service management software is becoming increasingly important. This type of software helps companies streamline their processes, from scheduling technicians to managing customer information. In this article, we take a look at the future of field service software: what trends are emerging and what innovations can we expect in the near future?
We will explore how this technology could shape the way businesses manage their operations in the coming years and discuss some of its most exciting applications. By looking ahead to these developments, organizations can stay ahead of the curve and ensure they remain competitive as new technologies enter the market.
Automation and AI-Driven Solutions
The rise of automation and AI-driven solutions have had a significant impact on the field service management software industry. Automated processes are now increasingly used to manage customer interactions, automate scheduling and dispatch, provide real-time visibility into technician performance, streamline invoicing and billing procedures, as well as optimize route planning.
By leveraging Artificial Intelligence (AI) technologies such as natural language processing (NLP), machine learning (ML), computer vision, robotics process automation (RPA) and more – organizations can gain increased efficiency in their operations while providing better customer experiences.
With the help of these advanced techniques, businesses can also use predictive analytics to anticipate future needs or detect anomalies that could indicate potential problems before they arise. As technology advances further in this space so too will its capabilities; enabling even greater levels of optimization for improved operational efficiency with minimal effort from users.
Mobility and Cloud-Based Technologies
The increasing prevalence of mobility and cloud-based technologies has revolutionized the field service management software industry. With the ever-evolving landscape, the ability for businesses to stay agile and provide real-time insights is essential.
This means that a company must have access to up-to-date information from all their remote locations at any given time. Mobility and cloud solutions enable these companies to do this by providing them with an integrated platform that gives them visibility into their operations no matter where they are located.
Additionally, businesses can use these tools to ensure compliance with regulations, reduce errors in data entry, improve customer experience through better communication channels, automate mundane tasks such as scheduling or inventory tracking, and make more informed decisions based on real-time data analysis capabilities in order to stay ahead of market trends. As technology continues its rapid evolution, its important for organizations to embrace new innovative strategies leveraging both mobility and cloud computing if they want to remain competitive in this fast changing world.
Field Service Analytics and Data Visualization
As the field service industry continues to expand, businesses need to leverage analytics and data visualization solutions that can help them better manage their operations. By using these tools, organizations are able to glean insights from historical performance metrics that allow them to make smarter decisions in the future. Better data visualizations also allow businesses to quickly identify areas of improvement, such as increasing customer satisfaction or reducing downtime on jobsites.
With the right analytics platform, companies can create meaningful dashboards with interactive charts and diagrams that provide a comprehensive overview of all aspects of their operations—from dispatch times and job costs to technicians' productivity and customer ratings. This enables managers to have an accurate view into how their organization is performing in real-time so they can take immediate action if needed. Furthermore, predictive analytics capabilities enable teams to anticipate potential issues before they arise while taking advantage of opportunities for increased revenue or cost savings.
Advanced Scheduling Capabilities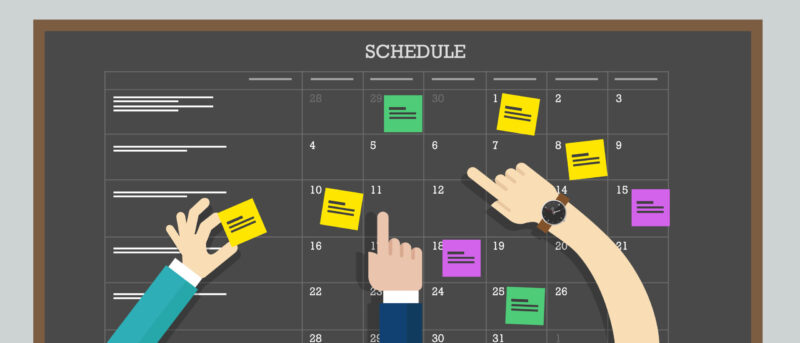 Field service management software is increasingly becoming a must-have for businesses, thanks to its advanced scheduling capabilities. From creating optimized schedules and forecasting demand to automating shift planning and monitoring employee availability, modern field service management systems are equipped with the latest technology for managing personnel in the most efficient way possible.
With robust features like automated time tracking, real-time updates on job assignments and automatic notifications when resources become available, these systems enable managers to streamline their operations without sacrificing accuracy or quality of work.
Moreover, they can also provide valuable insights into customer satisfaction levels by identifying trends across different locations and timeslots. By leveraging such powerful toolsets, businesses can ensure that their staff is always working at peak performance while delivering an unparalleled level of customer experience.