With technology growing at an exponential rate, people's buying habits have changed drastically. People have now adapted and become dependent on technology for simple tasks like buying goods and services.
Many industries have taken advantage of consumers' new desire to do things on their own by using modern technology in their service delivery plans. Self-service has become the most popular way for customers to get service today.
Advantages of Self-Service Technology
Self-service technologies, such as kiosks that give out SIM cards and cash deposit machines, offer amazing benefits for the customer such as:
No more queues/reduced wait times
Services available 24/7
Instant and accurate service delivery
Multiple payment options
No need to talk to people.
There are numerous advantages of using this new technology. But why should organizations use this technology? What do companies get out of spending tens of thousands of dollars on this technology? Some of the many benefits of self-service technology are mentioned as follows:
Reduced Costs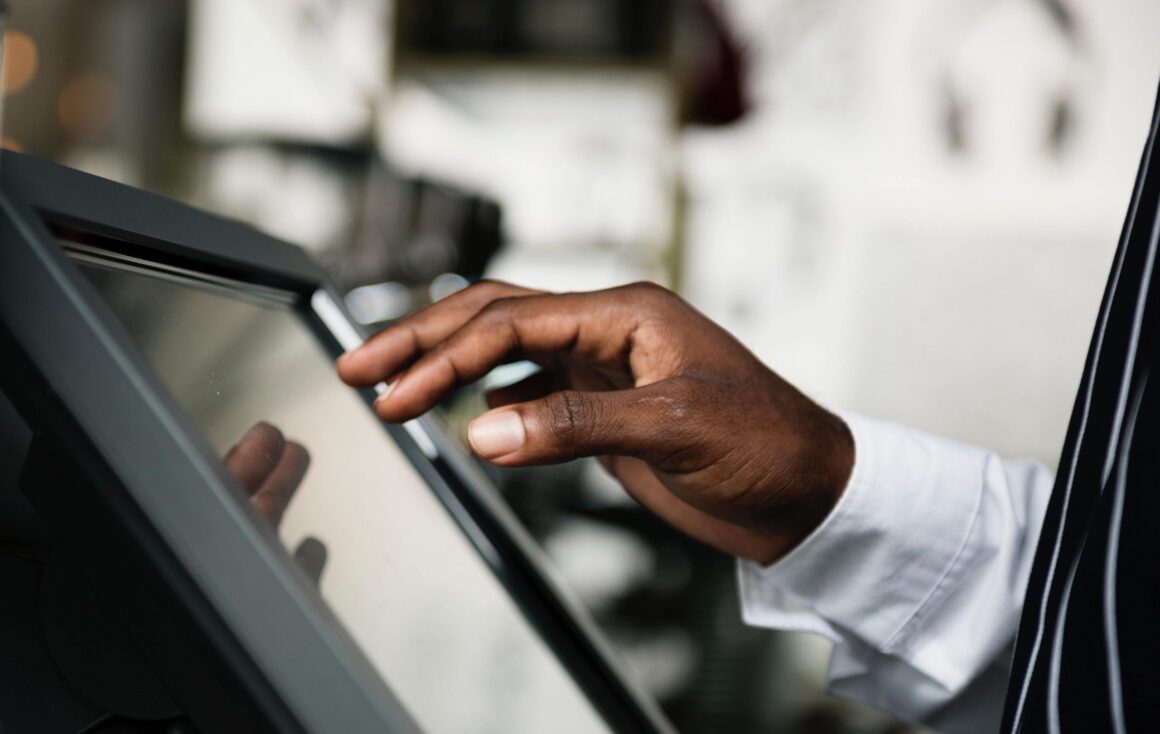 You might ask, if a self-service kiosk costs thousands of dollars, how does that save money? Well, you do pay a lot up front, but kiosks are well worth it in the long run. Let's say that instead of opening a new telecom service center in a new place, you can just put up a couple of kiosks there. Here's how much you'll save:
Rent (recurring costs)
Insurance for property (recurring costs)
Utilities (recurring costs)
Training for employees
Salaries (recurring costs)
Furnishings and tools
Maintenance (recurring costs)
A Self service kiosk machine will also help you sell more of your product or service, in addition to saving you money. It is a one time investment that requires little to no maintenance. Self-service kiosks are also great for upselling and cross-selling other products and services. In fact, they are so good at this that the average order value goes up by almost 40% when self-service is used.
Rise in Productivity
When foot traffic is split between physical and digital channels, employees will enjoy more free time and can focus on more important tasks instead of doing the same boring job behind a counter. This is a methodology that has been readily accepted by banks. When banks put in cash and check deposit machines to make deposits easier, tellers don't have to spend most of their day taking care of deposits. Instead, they can focus on more difficult tasks like helping high-profile customers or fixing problems.
Fast Service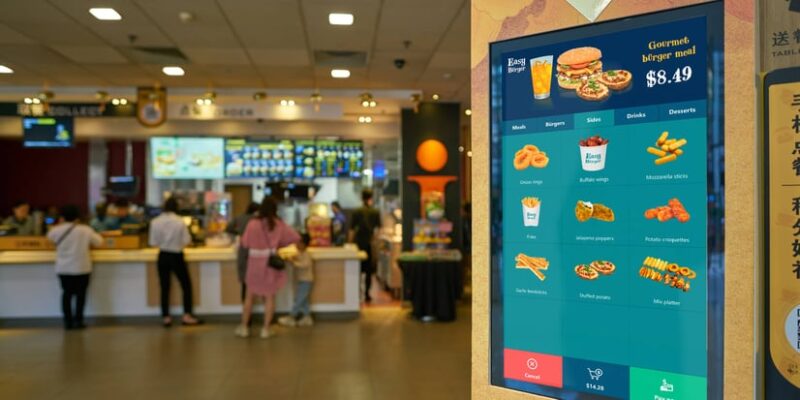 Instant service delivery through self-service is a benefit not just for customers but also for businesses. At other restaurants, people line up behind the order counter and wait for a long time for their chance to come.This wastes a lot of time for both the customer and the business.
The longer it takes to help one customer, the fewer people you can help in a day. Self-service ordering kiosks changed the way the QSR industry did omnichannel service delivery. A self service bot will help to speed up the process and it will cater to customers in a better manner. With customers going to both counters and kiosks, fast food restaurants can now serve more people at once, which means more sales and more money.
Putting Customers In Charge
Customers become more independent and in charge of their transactions when they can get services at self-service kiosks. They can easily find solutions to their problems on their own, without having to call customer service.
This is especially true for big stores with self-checkout options. When customers can check out their own groceries, they feel like they have more control over their lives. This gives customers a better experience and helps keep and get more of them.
Decisions Based on Data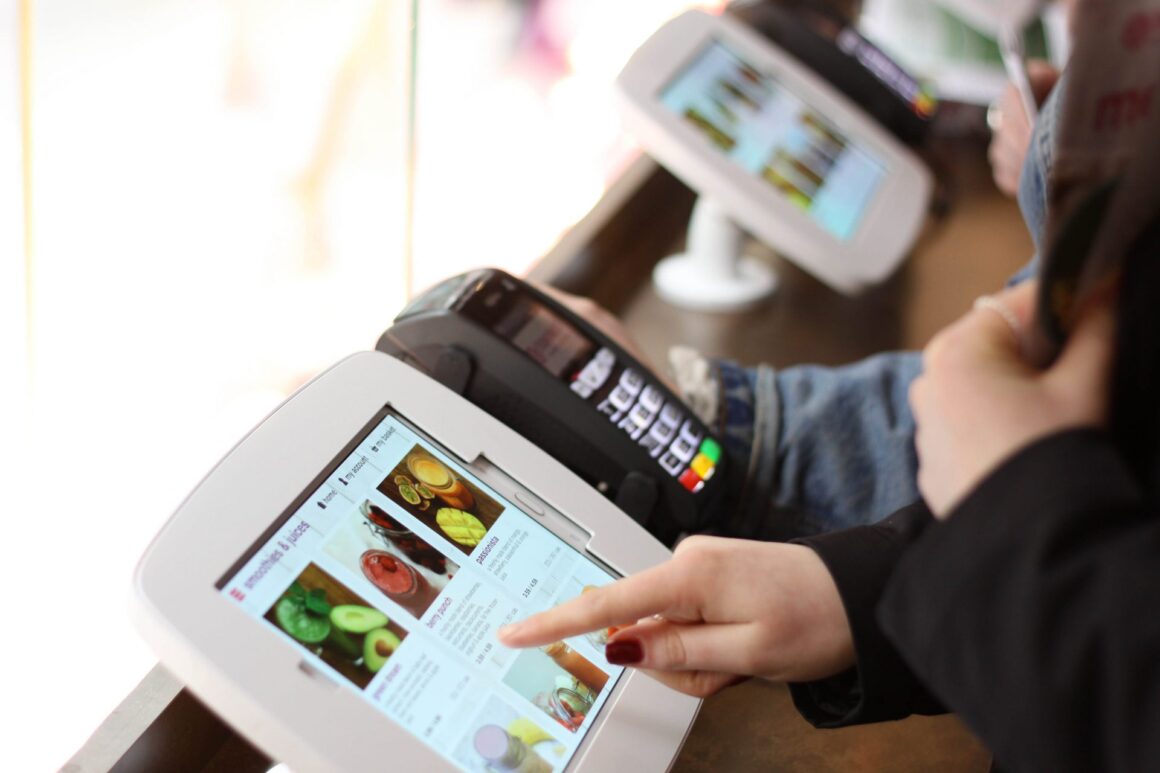 The best thing about using digital channels to deliver services is all the information you can gather about your customers and products. For instance, telecom companies can learn a lot from kiosks that give out SIM cards, such as how many customers choose a certain service or how much they spend on average at the kiosks.
What can firms do with this information? Companies can use algorithms to make shopping more personal for each customer than ever before. Customers will be given suggestions for more products and services based on what they have bought before. This makes shopping feel very personal. This helps build strong relationships with customers and helps them keep coming back.
With self service, you can have personalized experiences. With information from kiosks, companies can also make important decisions about their products, like where to put more money. They can look at the data to find out what customers like at the moment and put more money into products and services that are like that. This can also help decide which products and services to stop making or selling.
Why Should You Opt For Self Service Kiosks?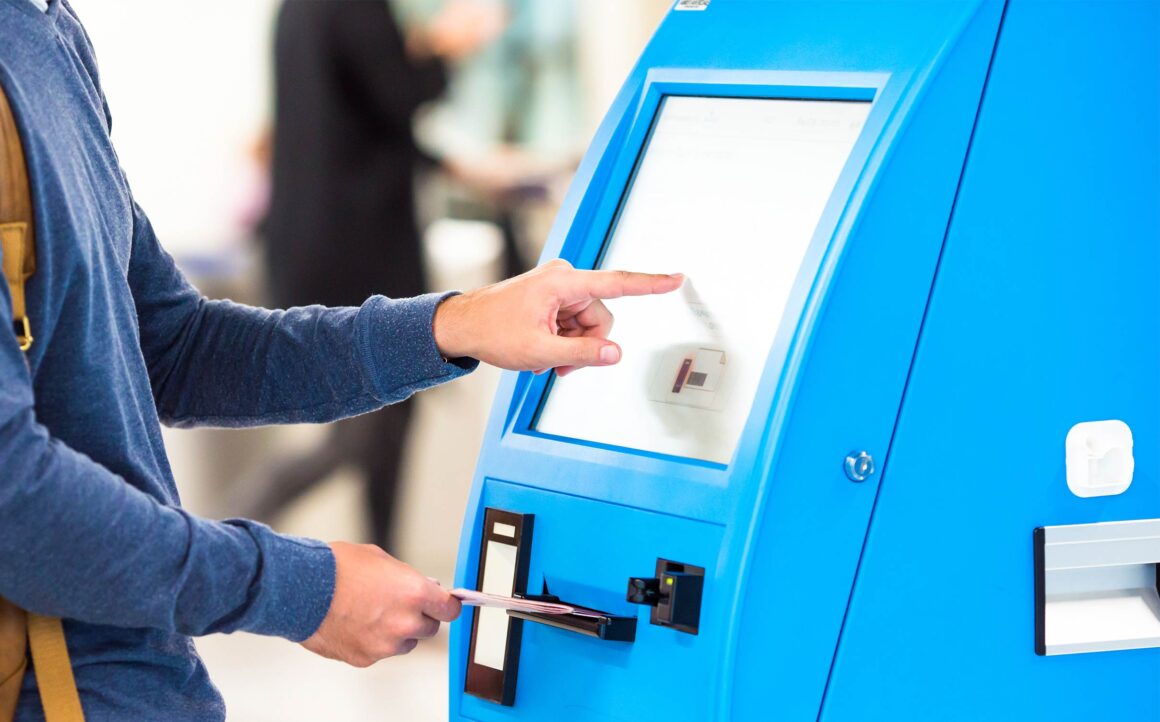 Investing in self-service is a must in today's business world, especially with the ongoing global health crisis. You never know when you might have to close your stores. Self-service is also important if you want to stay competitive in your industry. Customers want to do business with companies that offer a seamless experience across all channels.
The main purpose of a self-service kiosk is to let customers do common tasks on their own without the help of a specific employee. This can be anything from ordering food to buying train or bus tickets to putting money in and taking money out of a bank account. No matter what the kiosk is used for, the end goal is to give users more freedom and make things run more smoothly.
Final Word
Self-service kiosks have a lot of pros and not many cons. Even though they cost money to set up, they can give businesses a great return on investment, give users more freedom, and improve the overall customer experience. Self-service kiosks do require an initial investment of capital, but they allow companies to automate simple tasks and reduce the need for more workers.