Most people already heard about cryptocurrencies, and many of them are actively trading on this market for years. The most popular crypto is Bitcoin, while there are over 3,000 other types of digital currencies. Investors find it attractive because many of them have an excellent potential to grow over time. Before you decide to start investing and trading in this market, you should learn more about the main features. First of all, it is important to understand the background of cryptocurrencies, which is called the blockchain.
This technology represents the advanced system where blocks of codes are used to store data in a decentralized system. The main advantage is that it is nearly impossible to threaten it in any way. Therefore, blockchain can be integrated into many other businesses besides the ability to maintain the system behind a particular cryptocurrency. If you want to learn more about the open-source model of blockchain, check out oschain.io.
The main benefits that it can provide are anonymity, security, flexibility, and improved model of distribution, and more. With the intention for companies and financial institutions to integrate a new system that will allow everyone to operate online with much higher safety and efficiency, this technology is the best option. In this article, we are going to introduce you to some of the main features of blockchain and how it will affect the global economy.
Features and Benefits of Blockchain
One of the main features is that this is a decentralized system, which means that no higher authority could control it. Also, the reason why data is highly secured is the ability of the system to prevent any changes in records after they are stored. Moreover, it is secure, and human errors are not possible. You will have full control over your assets while providing flexibility and transparency at the same time. Sharing data is much faster since there is no need for involving third parties.
For example, when you are using the e-wallet, you can transfer the assets to other accounts instantly, and the records will be stored in the system while showing only the code of your wallet, while your name and address will remain a secret. The advanced ability is to store official data and present them as contracts with other business partners.
This will save a lot of time and money for businesses in various areas. You can create a contract and sign it digitally without the need to meet in public with the other side. This feature is called smart contracts. Another advantage for companies is the advanced level of transparency and monitoring that you can achieve by implementing it.
Replacing your current working tools with ones that are using blockchain will secure better communication with employees and external partners, suppliers, and clients. Also, you don't need to worry about the security of your data, while you can expect insights with much higher details and accuracy.
On the other hand, there are some potential downsides as well. First of all, a lot of people are still not familiar with this system. If you are planning to integrate it, it is necessary for business partners, workers, and clients to do the same. Also, you will need monitoring support so you can be sure that the blocks are correct.
How It Will Affect the Global Economy?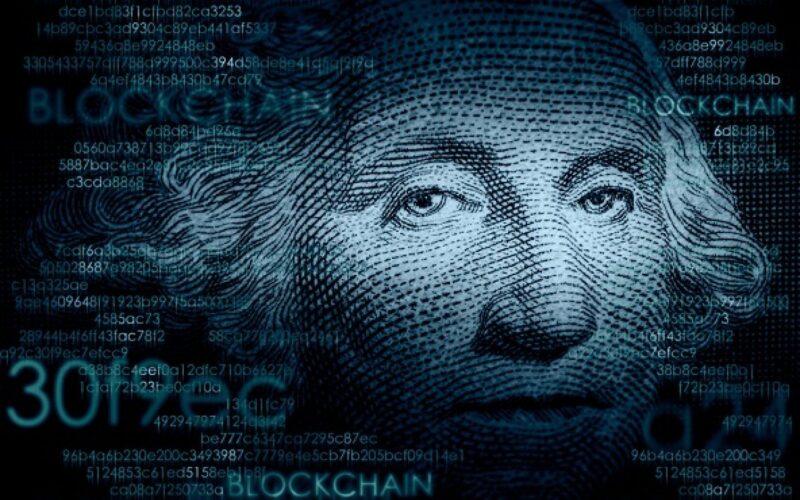 We can already notice some benefits and influences of this system. It will significantly affect the financial institutions with their current methods of work. When you can use your e-wallet to instantly make a transaction to anyone in the world and do that free or by paying only a small fee, there is no reason to rely on the banking system anymore. For banks, this can be a huge issue, and we expect that they will start using this technology as well.
Moreover, it will drastically change the online environment by making it more secure. We all know that cyber security is still a big issue. Blockchain technology along with the 2FA and other methods represents the safest option where external factors can't access your files. We already mentioned the businesses and how they will benefit from using it, but official institutions should integrate it as well. For instance, that will significantly improve the processes in bureaucracy.
Another influence is on the Internet of Things, where smart devices are introduced and connected into one ecosystem. You can apply your vehicle, smartphone, locks, appliances, and many other devices into one system to have a better insight and control. The communication and connection between these devices are improved, safer, and faster with blockchain.
Another influence will be on healthcare. Public institutions like hospitals will improve efficiency when they can instantly check on their patients and see if they have a valid health book, history of treatments, potential allergies, and many other issues. Besides that, various online services will become more convenient. It will be easier to rent a house or a vehicle, order various products, and much more.
Summary
The most common misconception is that a lot of people think that Bitcoin and blockchain are the same things. The system behind the BTC is the first blockchain introduced in public. However, this technology can provide much more than the current hype related to the crypto market. There are four models of blockchain, public, private, consortium, and hybrid. Each one of these can be implemented into a particular model that will provide various benefits. Both private and public institutions will increase efficiency and provide higher security. O the other hand, you will have better control over devices in your home, along with the ability to use advanced online platforms.
The technology is rapidly developing, and the implementation of highly efficient and secure systems will become inevitable. It will affect the AI technology as well by providing it with more data that are delivered much faster, while you don't need to worry about their accuracy. As you can see, it will bring many advantages in various fields like the design of hardware, improved software, faster transactions, reliable online services, and other features.