In a world driven by technology, introverts can leverage it's power to navigate the dating scene with confidence and success. Through online dating apps, virtual platforms, social media, and more, introverts can find meaningful connections while staying true to their authentic selves. By embracing the benefits of technology, introverts can forge genuine relationships and create lasting connections.
Online Dating Apps: A World of Possibilities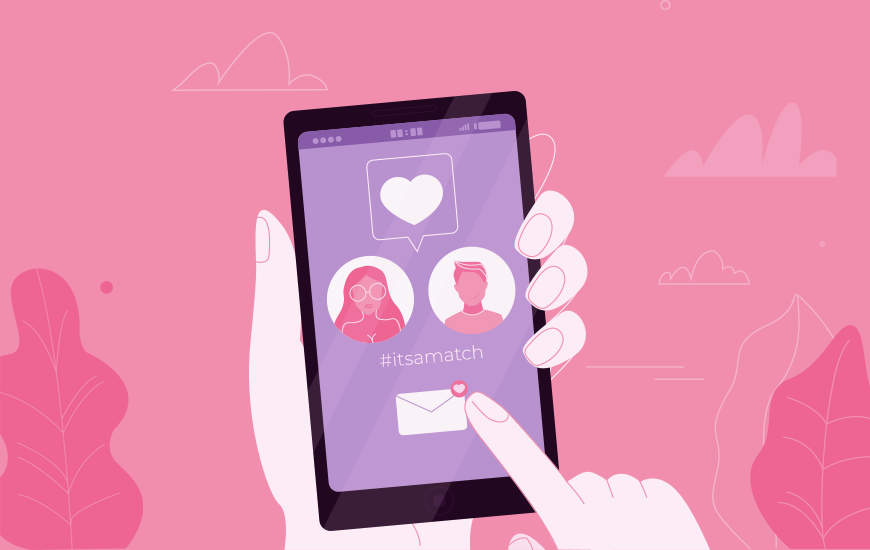 Online dating apps such as Tinder, Bumble, OkCupid, and Hinge have transformed the dating landscape, opening up a world of possibilities for introverts. These popular apps provide a convenient and accessible platform for introverts to connect with potential partners, offering a vast pool of options at their fingertips.
With tailored search filters and engaging profiles, introverts can navigate the features of these apps to find like-minded individuals who share their interests and values.
Whether it's swiping right on Tinder, making the first move on Bumble, answering personality-based questions on OkCupid, or exploring meaningful connections on Hinge, online dating apps offer introverts a world of possibilities to explore and discover their perfect match.
Virtual Platforms: Building Connections from Afar
Virtual platforms such as video dating apps, online matchmaking services, and virtual reality dating experiences have revolutionized the dating landscape, providing introverts with a safe and comfortable space to connect and build relationships.
These platforms offer a range of features and activities, including virtual meetups, virtual speed dating events, and interactive virtual experiences, that allow introverts to create engaging and memorable connections.
Through platforms like Zoom, FaceTime, or dedicated virtual dating platforms, introverts can establish emotional connections and foster intimacy, even from the comfort of their own homes. The virtual environment eliminates the pressure of face-to-face interactions, allowing introverts to express themselves authentically and build connections based on genuine compatibility.
With the ability to engage in meaningful conversations, shared activities like virtual cooking classes or virtual museum tours, and unique virtual date ideas, introverts can create a solid foundation for future relationships.
Virtual platforms provide an ideal space for introverts to navigate the dating world, explore connections that transcend physical distance, and open up a world of possibilities for meaningful relationships.
Niche Dating Websites: Finding Like-Minded Souls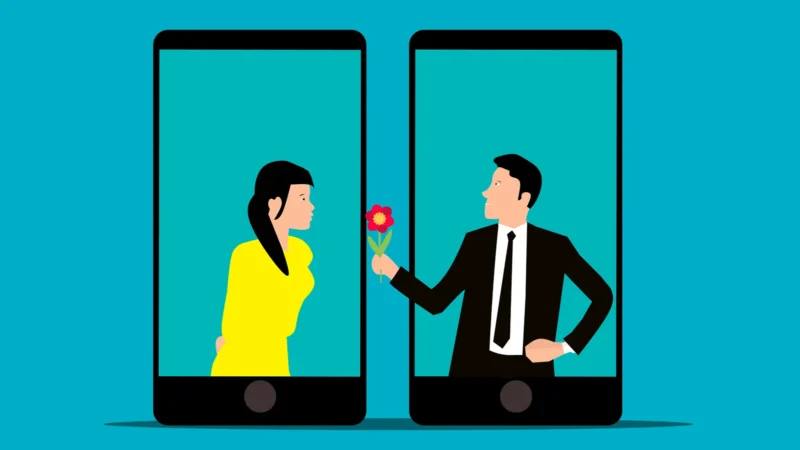 Niche dating websites cater to specific interests and preferences, offering introverts a targeted and efficient approach to finding potential partners.
These platforms eliminate the noise and generic nature of mainstream dating sites, allowing introverts to connect with individuals who share their passions, hobbies, and values.
By embracing niche dating websites, introverts can increase their chances of finding like-minded souls and build meaningful connections based on shared interests. Before you move onto any of these websites, you can try searching for escorts near me, and find a solution that way. If that's not what you want right now, various other options are below.
Examples of niche dating websites include "Fitness Singles," a platform for fitness enthusiasts seeking active partners who prioritize health and wellness in their lives. "VeggieDate" caters to vegetarians and vegans looking for like-minded individuals who share their dietary lifestyle.
"Sapio" focuses on intellectual compatibility, connecting individuals who value intelligence and stimulating conversations. "Farmers Only" brings together rural dwellers and those passionate about the countryside and farming.
These niche dating websites provide introverts with a focused pool of potential partners, increasing the likelihood of finding meaningful connections based on shared passions and values.
Social Media: Connecting and Engaging
Social media platforms such as Instagram, Twitter, and Facebook offer introverts a unique opportunity to connect and engage with potential partners in the digital realm.
By creating an online presence that reflects their authentic selves, introverts can attract individuals who appreciate and understand their unique qualities. Instagram, known for its visual storytelling, allows introverts to showcase their hobbies, interests, and creative pursuits through captivating photos and captions.
Twitter, with its concise and engaging format, offers introverts a platform to share their thoughts, engage in meaningful conversations, and connect with like-minded individuals through shared interests and hashtags.
Facebook groups provide introverts with a space to engage with communities and join groups that align with their passions, such as book clubs, hiking enthusiasts, or food lovers, enabling them to connect with others who share their interests and forge deeper connections.
Through these social media platforms, introverts can navigate the dating world in a way that aligns with their preferences and allows for meaningful connections to flourish.
Video Calling and Messaging Apps: Beyond Words
Video calling and messaging apps have become essential tools for introverts in the dating world. These platforms provide a comfortable and convenient way to communicate and build connections without the pressure of face-to-face interactions. Through video calls, introverts can express themselves effectively and build emotional connections through non-verbal cues, fostering a sense of intimacy even in virtual settings.
Online Communities: Sharing Interests, Building Connections
Online communities provide introverts with a platform to connect and engage with others who share their interests and values. By actively participating in discussions and conversations, introverts can showcase their knowledge and build connections with like-minded individuals. These communities foster a supportive environment where introverts can establish meaningful connections and expand their social circle.
Privacy and Safety: Nurturing a Secure Dating Experience
Privacy and safety are paramount when navigating the dating world. Introverts should prioritize safeguarding their personal information and avoid disclosing sensitive details until they establish trust with a potential partner. By maintaining control over their dating journey and trusting their instincts, introverts can create a secure and positive dating experience.
Balancing Online and Offline Interactions: Transitioning to Real Connections
While technology plays a significant role in modern dating, introverts should aim to transition from online interactions to offline meetings. Face-to-face connections allow for deeper emotional connections and a more comprehensive understanding of potential partners. By taking gradual steps, setting realistic expectations, and engaging in activities that promote conversation and shared experiences, introverts can create comfortable and engaging offline dating experiences.
Mindfulness in Online Dating: Prioritizing Self-Care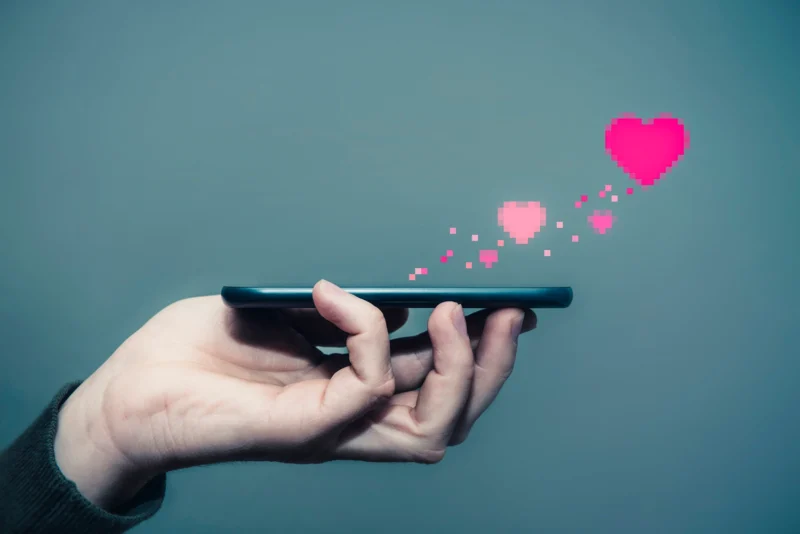 In the realm of online dating, mindfulness and self-care are crucial for introverts to navigate the digital landscape with balance and authenticity. By prioritizing self-care, introverts can maintain emotional well-being and set healthy boundaries.
Mindfulness allows for self-reflection, managing expectations, and avoiding the pitfalls of comparison and overwhelm. Taking breaks when needed, engaging in activities that bring joy, and practicing self-compassion contribute to a positive mindset and a more fulfilling online dating experience.
By nurturing their own well-being, introverts can approach online dating with confidence, authenticity, and a focus on building meaningful connections.
Embracing the Tech-Fueled Dating Journey
Technology offers a wealth of opportunities for introverts to navigate the dating world. By embracing online dating apps, virtual platforms, social media, and more, introverts can create meaningful connections, forge genuine relationships, and find love in the digital age. With the right mindset, technology becomes a powerful ally in the journey towards fulfilling and authentic connections. Embrace the possibilities, trust your instincts, and leverage technology for success in the dating world.